Research group
The Fin-HIT Study is coordinated at the Folkhälsan Research Center in Helsinki. The study is led by Professor, Medical Doctor Elisabete Weiderpass Vainio. The research group consists of members whose specialties are in medicine, epidemiology, public health, sport and nutritional science, developmental psychology, educational science, genetics and information technology.
Members of the Research Group
Elisabete Weiderpass Vainio
Group Leader

Visiting Professor, Medicum,
Faculty of Medicine, University of Helsinki.

Heli Viljakainen
Researcher
Docent (nutrition), University of Helsinki



Rejane Figueiredo
Researcher

 

Trine B. Rounge
Researcher



Sajan Raju
Bioinformatician, PhD student


Jannina Viljakainen
Research Coordinator, PhD student


Catharina Sarkkola
Research Coordinator (on maternity leave)
Folkhälsan Research Centre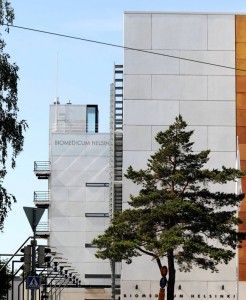 The Folkhälsan Research Center, located in Helsinki, focuses on biomedical and health science research organized in three research programs, the Genetics Research Program, the Preventive Medicine Research Program, and the Public Health Research Program. Fin-HIT belongs to the field of genetic epidemiology which is a part of Genetic Research Program. The number of scientists and other personnel affiliated with the Center is approximately 200.